HARD CORE MICRO HOG HUNTER CAPLIGHT
THE ULTIMATE HOG DOG HUNTING LIGHT IS HERE!
We have teamed up with Big Dog Lights to bring Hog Dog Hunters, Blood Dog, and general hunters a PREMIUM FLOOD BASED LIGHT. This ULTRA BRIGHT FLOOD LIGHT is GREAT FOR LIGHTING UP THE BAY AND CATCH LIKE DAYLIGHT WHEN THINGS GET INTENSE! Also the flood beam works great for blood tracking, lighting up a area to find those fine specs of blood and last but not least is a great ULTRA BRIGHT light for all hunting needs or nightly needs were you might want to light up a large area.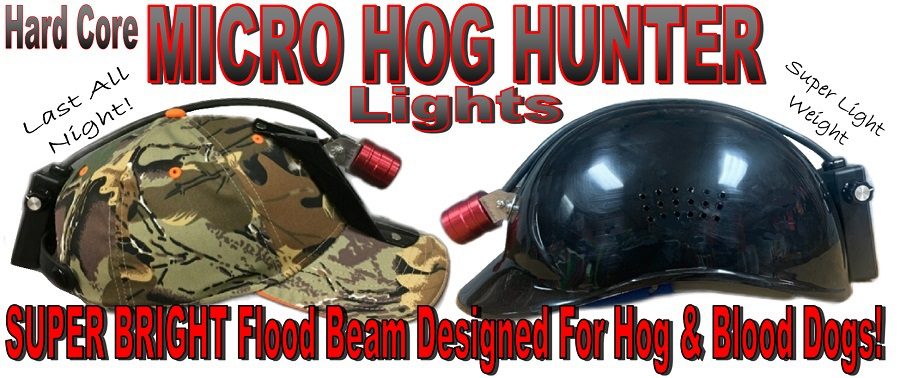 HARD CORE MICRO HOG HUNTER Premium CAPLIGHT
We just couldn't let this light get away as it is the perfect HIGH QUALITY HOG DOG LIGHT. The New HARD CORE MICRO HOG HUNTER LIGHT is a ULTRA-LIGHT WEIGHT CAPLIGHT designed for those who want the lightest possible caplight, but with a ULTRA BRIGHT FLOOD LIGHT projecting a SUPER BRIGHT LIGHTED area infront of you like it's almost daylight, making it PERFECT FOR HOG DOGS, Blood Dogs. Blood Tracking. General Hunting, and General Walking and Working Use!
It comes with THREE settings of bright flood white light, and 2 settings of flooded red that easily last all night for me.
The MICRO ALPHA weighs in at MEER 11 oz.
2 YEAR WARRANTY and Wall Charger included.
$199.99
BIG DOG BLITZ ULTIMATE COON LIGHT

BLITZ COON LIGHT
The New BLITZ comes with ALL THE FEATURES you need for a hunt and is built with the same durability and dependability that Big Dog Lights are known for.
FEATURES: GREEN AND RED LAZERS, BRIGHTER WALK LIGHT, BRIGHTER COLORS including RED, AMBER, and GREEN standard on every light. and the same GREAT SPOT as the Genesis.
Better Battery for longer Burn Time (4 hrs on high)
Battery box and Head Assembly are made of MACHINED ALUMINUM for great strength and durability.
Available in Bump or Camo Soft Cap
Going forward on the switch there is a high and low on the walklight and 3 positions for the Main spot. Going backwards there is a high and low on each color, Red, Amber, and Grreen.
There is a toggle switch on the back of the head for the lasers.
Burn time on the Spot Wide Open is about 4 hours and A WEEK on it's lowest setting. The walk light is 12 hours on high and 20 hours on the color at high.
The Blutz weighs in at 23 oz.
2 YEAR WARRANTY and Wall Charger included.
$374.99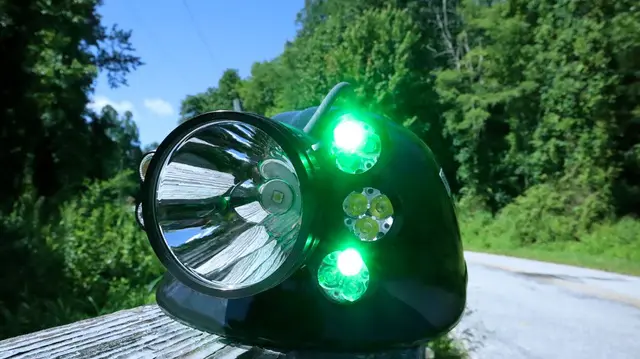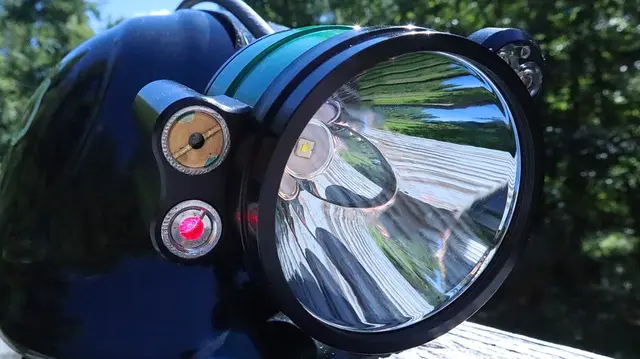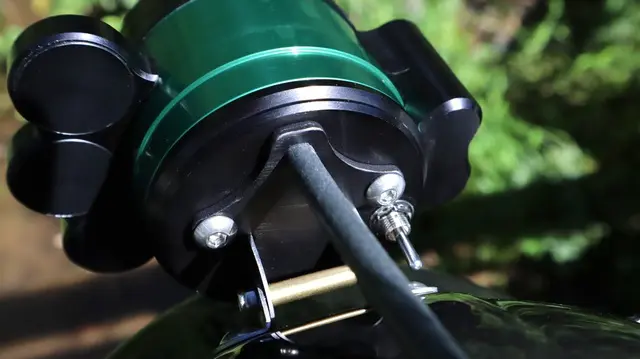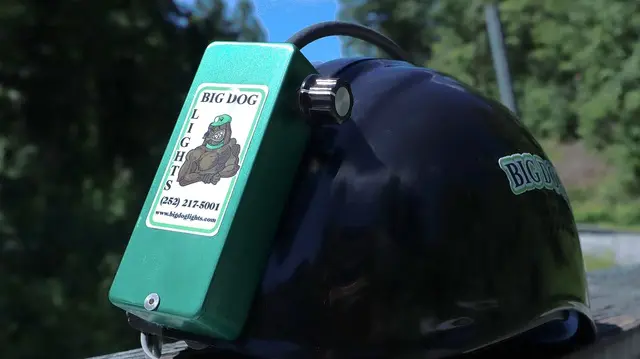 GENESIS COON LIGHT
The GENESIS is the lightest and brightest light on the market. Weighing in at a meer 17.6 ozs. High strength, durability, and rigidity with Metal battery box. Brightness is NOT a sacrafice for the lightweight either, the GENESIS has a GREAT spot and when compared to the competition it is brighter than most or just as bright as those ounces heavier versions of the competitors lights. The walk light is wider and brighter.
4 Settings for the main Spot. Burn time 2.5-3 hours wide open and a WEEK on its lowest setting.
The walk light and colored walk lights have a High and Low setting, with them burning 18 hours on high and 38 hours on colors on high.
Avalible with or without laser. 2 YEAR WARRANTY and Wall Charger included.
$299.99+
90000LM RECHARGEABLE TACTICAL T6 LED HEADLIGHT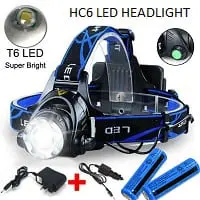 ZOOM-ABLE WITH ALUMINUM ALLOY BODY
3 Modes, w/ wall and car charger
+2 Charger + 18650 Batteries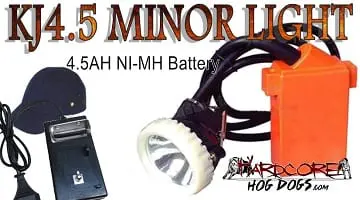 We decided to pick this light up after a few customers bragged about it.  The SUPER BRIGHT LED minors light offers hours of bright with two intensities. Low offers a really bright walking and working light while the High offers a SUPER BRIGHT light. Chinese brand light is rechargeable comes with charger included and optional styles of hats. Come with a 1 month manufacture defect warranty.
$99.99   SALE $59.99 and up
OUT OF STOCK
Baseball Style Bump Cap Camo with Walk Light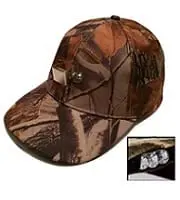 Great hat comes with bump cap insert and has a built in walk light in bill.
$24.99

Baseball Light Hat Black/Camo w/ Rail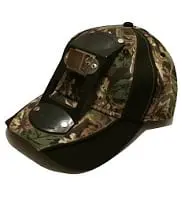 Nice looking hat with Rail to hold light securely.  Works great w/ KJ4.5
$20.99
OUT OF STOCK

Weiita Starlight H516 Headlight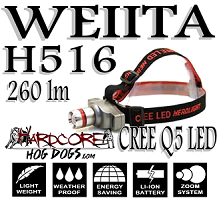 260 lm Cree Q5 LED Head Light is RECHARGABLE and has a 300 yd beam range with Aluminum Alloy Head. 3.5 oz w Battery. High, Low, & Strobe.
Battery Life: 4 hrs (Low), 1.5 hrs. (High)
INCLUDES: Starlight H516 Headlamp, CR123A Li-ion Rechargeable Battery, & Wall Charger
$26.99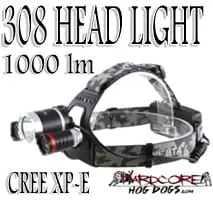 Powerfull 1000 lm Cree XM-L U2 and XP-E LED technology gives you a super bright high output light at a reasonable price. Powered by two 18650 Li-ion rechargeable batteries and has Multiple modes for different distances. Aluminum Alloy Head with ABS plastic body.
INCLUDES: Starlight H308 Headlamp, 2 x 18650 Li-ion Rechargeable Batteries, AC Wall Charger.
Independent test showed 12-24 Hours of run time on low.
$69.99   SALE $59.99
OUT OF STOCK
Weiita Starlight H807 Headlight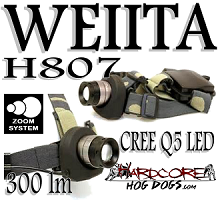 300 lm Cree Q5 LED Head Light takes 3 x AA Batteries and has a 500 yd beam range with Aluminum Alloy Head. 7.2 oz w Battery. High, Low, & Strobe.
Battery Life: 6 hrs (Low), 2 hrs. (High)
INCLUDES: Starlight H807 Headlamp
$25.99
Weiita Sparker R1680 Light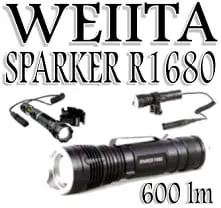 ULTRA BRIGHT HANDHELD FLASHLIGHT THAT DOUBLES AS A GUN LIGHT
(Hardware included)
Flashlight use ultra-bright 600 lm CREE XML T6 LED bulb. Easy zoom with one hand. Pressure switch and rifle mount included. Weather proof and shock proof. Aluminum Allow. Beam Range 500 yrd.
Battery Life: 2 hours
$65.99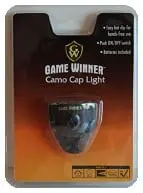 We thought this would be a great item to carry on the site, that you might need while on the site to add on to your order so you can add them to you hat. These bright lights give you a hands free and super light light to hobble hogs or handle dogs!
Batteries Included!
$9.99

DAN'S and BRIGHT EYES HUNTING LIGHTS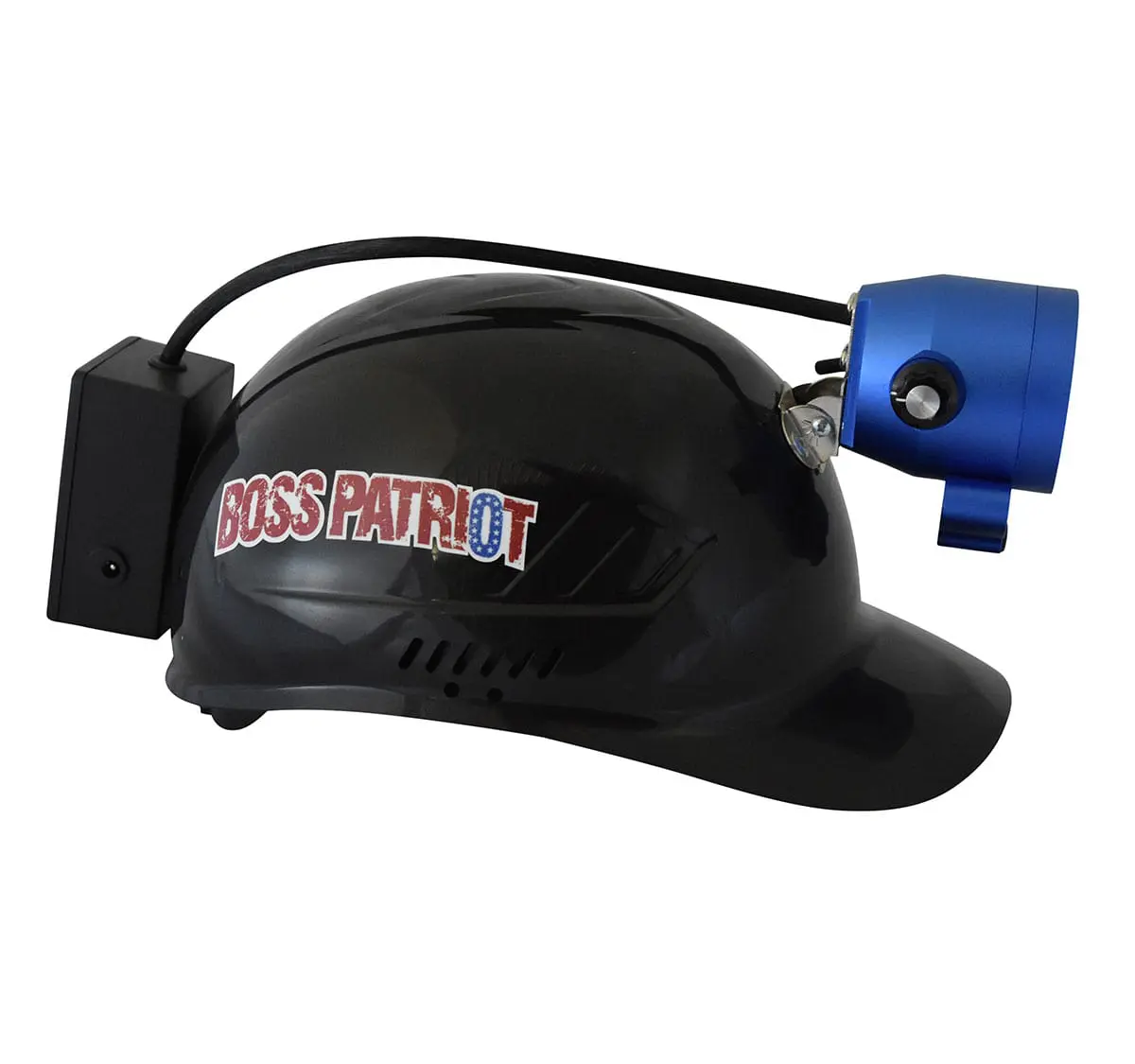 BRIGHT EYES MICRO FUZUIN LIGHT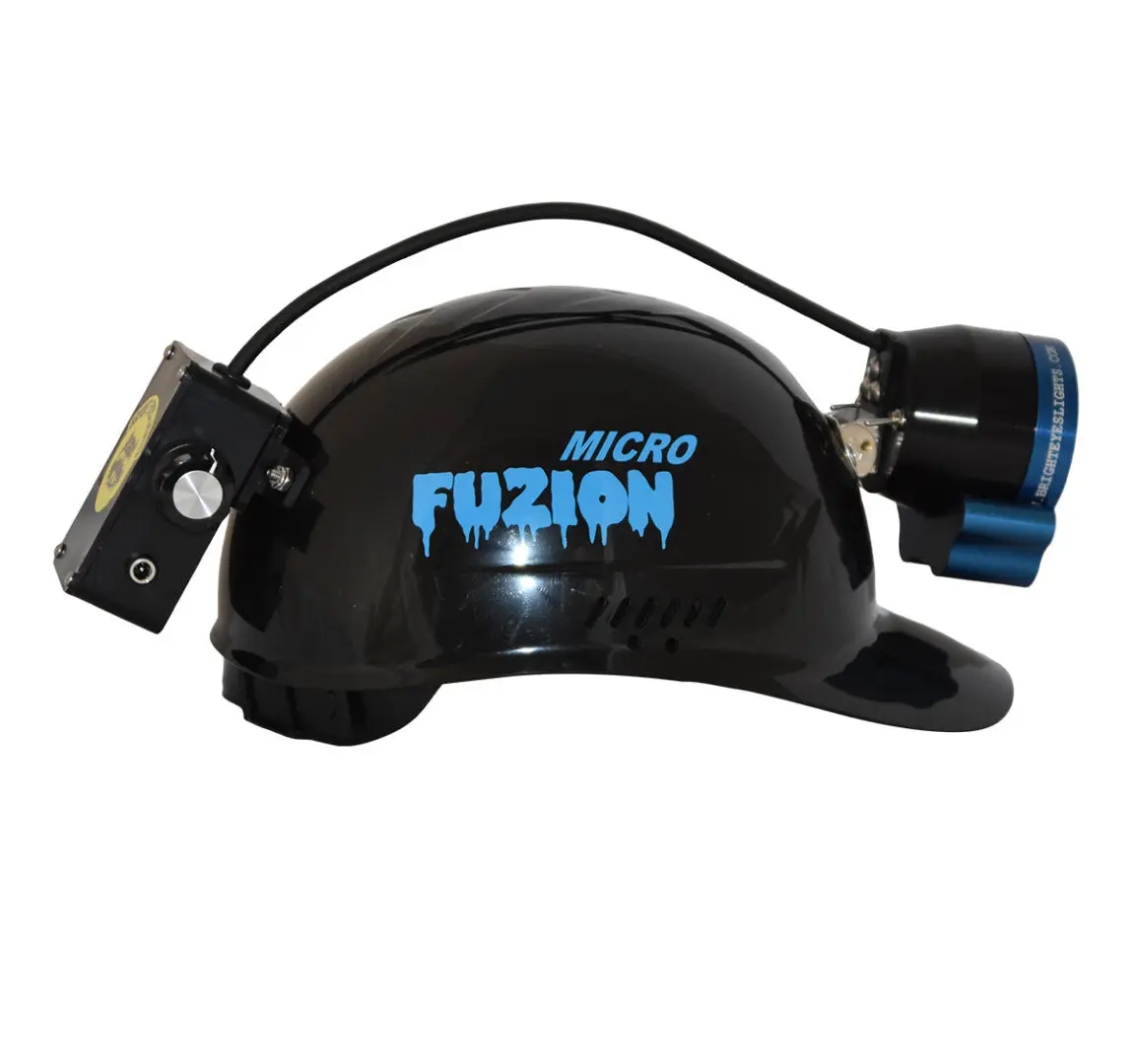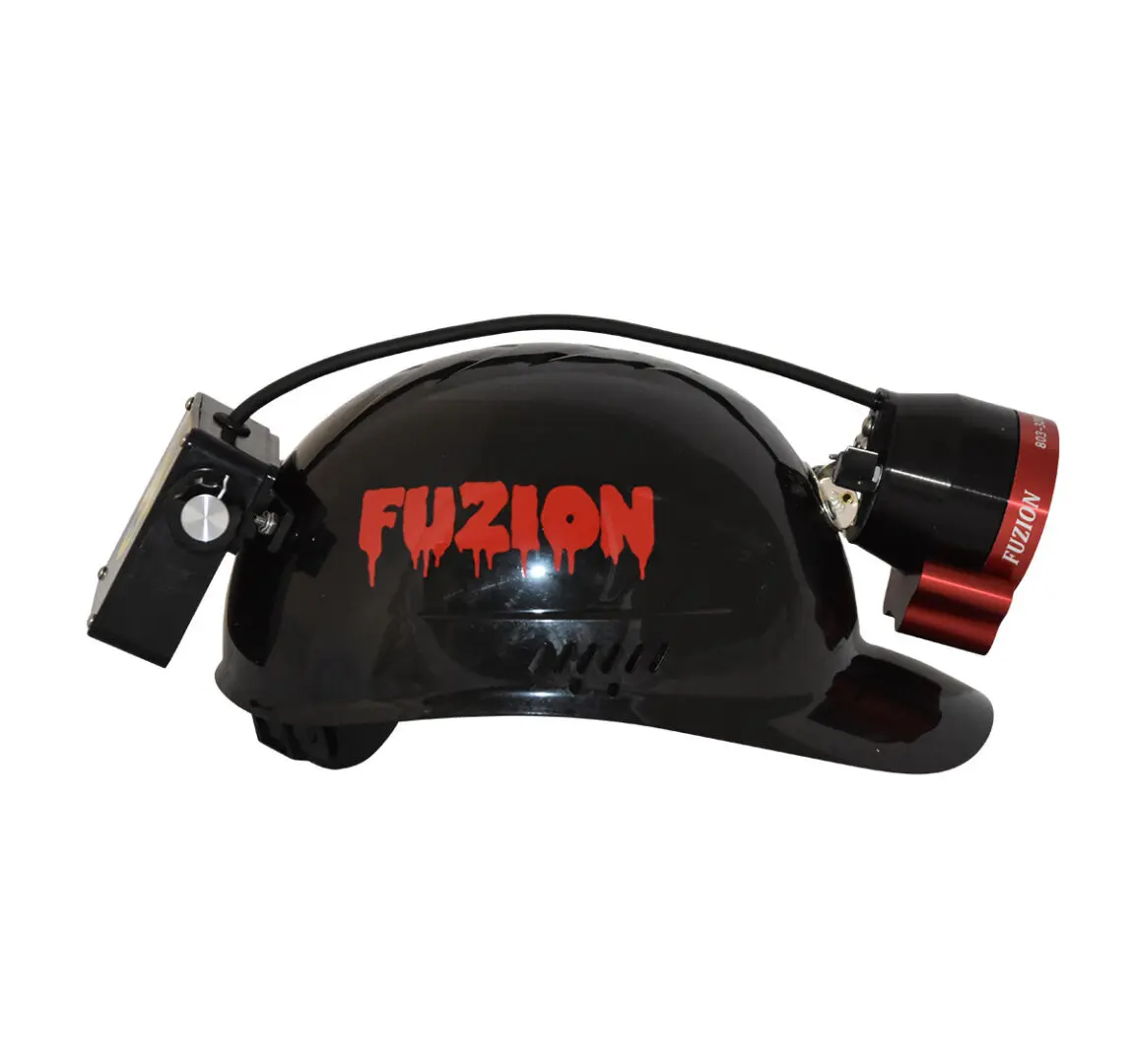 BRIGHT EYES HOTSHOT LIGHT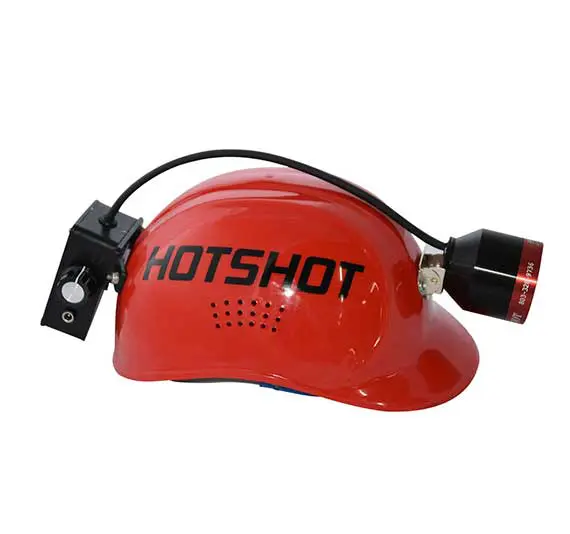 Dan's Crystal Spot Light #C-SPOT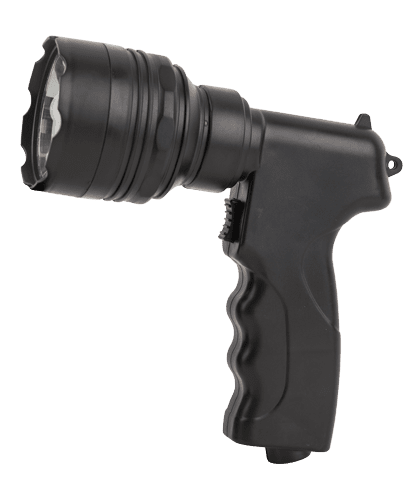 Everyone needs one of these handy spot-lights! For more than just coon hunters, this lightweight, pistol grip style is easy to use and has a 4 hour burn time. Includes a carrying pouch and wall and truck charger. 1 year warranty.
$150.99